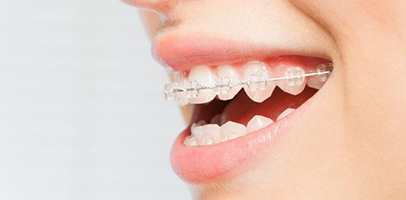 We all want the perfect smile, even when we have to wear braces. Orthodontic treatment works not just to straighten your teeth but resolve any bite issues and boost your confidence. So, for many people, investing in the right braces is important. If you feel self-conscious about orthodontic treatment, you might want to consider ceramic braces.
What Are Ceramic Braces?
In the 1980s, the idea for less visible braces arose, making way for clear braces. Contrary to what many people think, the ceramic brackets are incredibly tough and don't stain as easily as they once did. Thanks to ongoing technological advances and product development, these braces have come a long way.
When they were first introduced, plastic braces were an invisible orthodontic alternative to metal braces. However, plastic can be porous and more prone to staining. Today's ceramic braces solve that problem, making them an excellent orthodontic treatment option.
There are a few different kinds of clear ceramic braces to choose from. While ceramic braces may not be ideal for extreme biting problems or cases of severe misalignment, they are perfect for treating overbites, crooked teeth, crowded teeth and widely spaced teeth.
These braces are a great alternative to metal braces, too. They could be the perfect alternative to traditional metal braces if your orthodontist recommends that this option can treat your smile.
The Benefits of Ceramic Braces
Clear braces offer several benefits. The main benefit is that they are less visible than traditional metal braces and designed to blend in with your teeth. They can also be less painful and don't irritate the gums the way metal braces do.
Is this Option for You?
Ceramic braces are popular amongst teenagers and adults alike. They are especially favoured amongst patients who feel self-conscious about metal braces or others knowing that they are having orthodontic treatment. Ultimately, it will be a discussion with your orthodontist that will determine whether these braces are the best option for you.
Book a consultation at Evolution Orthodontics today to discuss if ceramic braces are right for you.