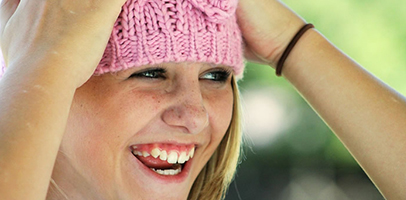 Crooked teeth can be the cause of a self-conscious smile and take an emotional toll, but did you know they can also effect your dental health? When the teeth are properly aligned with healthy spacing it promotes overall well-being. This provides the access you need to properly brush and floss, removing grit and bacteria that build up on the teeth and gums throughout the day. When the teeth are misaligned or crooked, it makes it difficult to get into all areas of the mouth. This can in turn lead to harmful bacteria festering on the teeth and gums. Without proper attention, these bacteria may cause gum disease or infection, leaving the mouth at risk of gum disease, tooth decay or tooth loss – leaving the whole body at risk as well! So, yes – crooked teeth effect your overall health.
How Can Crooked Teeth Effect Impact your Overall Health?
Everything in your body is connected, so when dental disease or infection gets beneath the gum line it may start to attack the roots of the teeth. The teeth are connected to soft tissues and bone that are part of your body's overall supporting structure. Common ailments associated with poor dental health include:
Diabetes
Heart Disease
Pneumonia
Stroke
How to Fix a Crooked Smile
If you have crooked teeth, modern dentistry has solutions to help protect the your oral and overall health. From traditional braces with metal brackets and wires to innovative Invisalign Clear Aligners, there is a way for you to have a beautiful, straight smile.
By correcting a crooked smile or misalignment, you will notice an overall feeling of improved health. This often includes an increase in confidence, a greater ability to bite, chew, speak and eat normally. When your smile is straight your risk of dental diseases – like cavities or gum disease – is drastically reduced. So you can brush and floss confidently knowing you took a giant step towards a future of health.
If you have a dental misalignment that is causing you worry or discomfort, book a consultation with Evolution Orthodontics today.