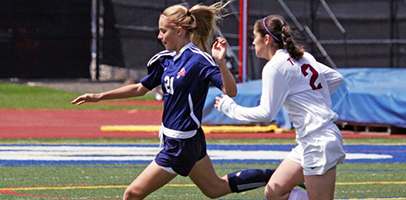 So, it's time to get braces. While this is a difficult transition for anyone, it gets a little more complex if there are other things to consider, like participating in sports. Especially high contact sports like martial arts, football, rugby, and boxing. If you or your child are concerned about how braces will affect an athletic lifestyle, don't worry: you can play sports with braces.
Here's how you can still achieve a successful treatment and carry on enjoying sports while wearing braces.
How to Safely Play Sports with Braces
1. Talk to the Orthodontist
The best thing to do is talk to your orthodontist first. He or she will provide you will all the necessary information to help you or your child continue participating in sports.
2. Use Mouth Guards
Mouth guards offer the best protection of people wearing braces. Some are actually created especially for braces wearers. Orthodontic mouth guards are made of high-grade silicone and offer excellent protection during contact sports.
If you would prefer to buy a mouth guard from the store, there are 2 common types to choose from, including:
Boil-and-bite – these mouth guards can be found at most sports stores and offer good customisation. The mouth guards typically use a thermoplastic material that you soften in hot water and then place in the mouth. You can then shape the guard around the teeth using your tongue and fingers.
Pre-made – these mouth guards are relatively cost-effective and made as a one-size-fits-all solution. This also means there is no flexibility when wearing them and they are better suited for sports players who don't wear braces.
3. Talk to the Coach
Make sure you talk to your /your child's coach. Firstly, there may be requirements for the type of mouth protection needed. Some sports necessitate custom mouth guards and others don't. Additionally, some coaches prefer that mouth guards are worn just on the top teeth while others prefer both top and bottom teeth to be covered. Your coach will have sport specific tips on how to care for your braces during games and training.
Book an appointment with Evolution Orthodontics in Blacktown or Dubbo to discuss treatment options that suit your lifestyle.