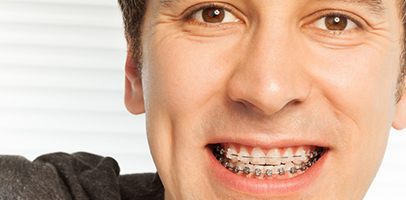 Braces are a worthwhile investment that can completely transform your smile for the better, restoring it to a natural, healthy state with improved aesthetics and functionality. However, they do come with a financial commitment. Before you speak with your orthodontist about the cost of your treatment, you may think that braces are a costly investment that will take years to pay back. Thankfully, this isn't the case for most patients. With the availability of dental insurance and a variety of ways to save on your braces, you can definitely pay off braces much more easily than you might think.
How You Can Make Braces More Affordable
Call your health insurance provider to discuss your specific dental coverage plan. Many providers will cover between 25 and 50 percent of the cost of braces, which is a significant amount you won't need to pay out of pocket. If you plan to pay outright, without help from insurance, talk to your orthodontist about payment in full to see if they offer any discounts (many do). At Evolution Orthodontics, we offer a 5% discount on up-front payments.
Ways to Pay Off Braces
Once you know your out of pockets expenses, you may want to think about how you can pay off braces. Unlike many other purchases that may require long lengths of time and hefty monthly payments, braces are a relatively palatable financial obligation. And they can be paid off much more easily, and in much less time. Consider in-office financing or third party financing. Financing will establish a payment plan to pay off braces or Invisalign over time. Financing will also alleviate any stress that could come from not knowing how, or when you can pay them off.
If you are looking to pay off braces, or any other treatment, Evolution Orthodontics can offer flexible financing. Monthly payment options start at around $230. Or, more frequent payments are often as little as $10 a day to pay off braces or Invisalign.