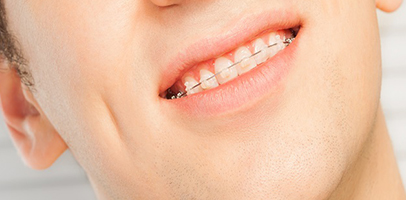 Getting your dream smile requires an investment of both time and money, but you may be most concerned with the overall cost. The cost of ceramic braces in Australia varies based on a number of factors. The good news is you'll know the cost upfront when you meet with your orthodontist. This will help you decide if ceramic braces are right for you.
Length Of Treatment
The first factor that determines the cost of ceramic braces in Australia is the length of treatment. The average duration is 18 months, but this won't apply to everyone. For minor alignment issues, you may need to wear your ceramic braces for a shorter period. For major alignment issues, it may take longer. Since a longer or shorter period affects the number of visits and adjustments, the price will fluctuate accordingly.
Additional Appliances
For many people, the only orthodontic appliance you have to be concerned with is your braces. However, some patients may need additional orthodontic appliances to aid in the straightening process. These might include expansion plates, bite correcting springs or anchorage screws and implants.
Obviously, this will depend upon the individual and what else may be necessary to help aid the braces in correcting not just the alignment of your teeth, but other oral issues. By correcting everything at once, you get a better smile and healthier mouth much faster. Plus, everything works in conjunction, which makes the entire treatment process more effective.
Other Fees
The cost of ceramic braces in Australia varies based on whether all fees are included in a single price or charged individually. When fees aren't included in the original quote, the overall cost may seem much higher than expected. Some orthodontists include everything related to your braces in one quote, while others may only include the cost of getting the braces put on.
It's important to ask your orthodontist how their pricing structure works so you'll be prepared in advance. A few things that may result in an additional fee include:
Initial consultation
Pre-treatment, such as taking x-rays
Regular check-up visits to check the progress
Post-treatment care
Emergency treatment
As you may have guessed, all these extras are not only necessary, but they can add up. It's always best to know the full cost upfront so you don't have to worry about extra bills later.
Emergency treatment won't be included in your quote, but will raise the overall cost. Since emergencies can't be anticipated, orthodontists can't estimate this cost. As long as you're careful and take good care of your ceramic braces, you'll drastically lower the odds of damaging your braces and needing emergency treatments.
Post-Treatment Costs
Once you have your ceramic braces taken off, you're not quite done. While it doesn't always happen, some patients may have some teeth that try to shift back into their original position. To prevent this from ruining your new smile, your orthodontist will schedule follow-up visits to continuously check on the status of your straightened teeth.
The cost of your braces will include all of these visits. However, the number of visits varies based on your unique situation. You may also have to purchase a retainer to help keep your teeth from coming out of alignment for a short while.
In severe cases, you may need a second round of braces to finish correcting stubborn teeth. Remember, this doesn't happen with most patients. Your orthodontist will be able to tell if this may be a possibility based upon your issues during your initial consultation.
Orthodontist's Cost
Every orthodontist has a different pricing structure. For instance, something as simple as an initial consultation can easily vary in price by $50 or more. This means the cost of ceramic braces in Australia varies based upon what different orthodontists charge.
It's a good idea to get a few quotes from different orthodontists to ensure you're getting the best price. Remember, if the cost is well below average, there may be a problem. If it's extremely high, you may just be getting overcharged. Getting several quotes helps you see what the average should be and help you pick the right orthodontist for your budget and orthodontic needs.
General Overall Cost
While ceramic braces function similarly to conventional metal braces, they have the advantage of being less noticeable. Since they do use different materials, they cost slightly more than their traditional counterparts.
The overall average is usually between $6,000 and $9,000. However, this is only an average. Your final cost could be less or more. The final cost will be determined by all of the above factors.
Amount Covered By Insurance
Before you panic, you may not have to pay all of this out of pocket. Instead, your insurance may cover part of the treatment. It's important to note that insurance does not pay for the full cost of ceramic braces in Australia. This is especially true with adult braces. Unless there is a medical reason, insurance may not cover adult braces.
Before you decide to get ceramic braces, check with your insurer to see how much they cover for different types of braces and situations. This will help reduce your overall out of pocket costs.
Paying For Your Ceramic Braces
As you may have noticed, insurance won't cover everything. After that percentage is paid, you're still responsible for the balance. Once again, there's no reason to panic. Your orthodontist will set up a payment plan to help you pay for your treatment a little at a time. It's much more manageable this way.
Another option is to use a low-interest credit card or get a low-interest loan. Either option helps you spread the cost out over months and even years. This makes the investment easier to handle. Plus, you'll get to see the results of all your hard work and hard-earned money before you finish paying everything off.
Ceramic Braces in Australia Compared To Other Options
The cost of ceramic braces in Australia is less than many of the alternatives to traditional braces. If you're looking for a budget-friendly option that isn't as noticeable, ceramic braces might be the best option for you. Only conventional metal braces cost less, but they're not always the best looking option.
Want to learn more about the cost of ceramic braces in Australia? Contact our office today to learn more about our costs and to schedule a consultation.