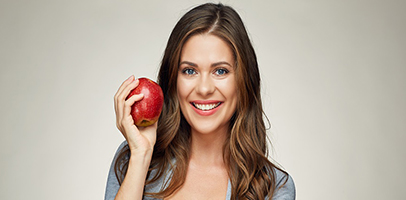 SureSmile aligners give you the opportunity to get a straighter and healthier smile without all the metal that typically comes with the SureSmile system.
Even though SureSmile braces have advantages, SureSmile aligners offer a clear and removable alternative that has both incredible fit and function.
A Perfect 3D Model
It all starts with a detailed 3D model of your teeth using elemetrix technology. Your orthodontist is then able to fully analyse your teeth from every angle to determine the right treatment plan.
The model is used along with the SureSmile software to aid your orthodontist in determining the placement of each tooth individually. This allows them to create a fully customised treatment based on the needs of every tooth.
SureSmile Aligners: Amazing Precision
Much like with the SureSmile technology used to perfectly bend archwires into place, SureSmile aligners are developed with unmatched precision. Based upon the plan your orthodontist creates, the aligners are made to fit your teeth perfectly every step of the way.
You'll receive new aligners throughout your treatment to gradually shift your teeth into place. Instead of needing any manual adjustments, you just change aligners. The custom design fits your teeth perfectly every time.
Works Around You
Now that you know why they fit so well, let's look at why SureSmile aligners fit into your daily life with ease. Much like with the Invisalign system, you'll need to wear your aligners for at least 20 hours per day. As you might have noticed, this leaves you some freedom to take your SureSmile aligners out.
Braces do their job, but they're terrible when it comes to eating. Don't worry anymore. With SureSmile aligners, eat like normal. Just take your aligners out first. Simply brush your teeth, or at least rinse them well, after each meal. Then, put your aligners back in.
The same goes for if you want to take them out while playing sports or going to a special event, like a wedding. Of course, your SureSmile aligners are nearly invisible, so no one will probably notice anyway.
If you'd like to learn more about SureSmile aligners, contact our office today. We'll be happy to schedule a consultation to see if you're a candidate!