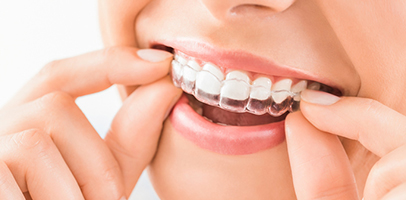 At times, an orthodontist will have to go beyond creating alignment trays and fitting them to the teeth. Some patient's teeth require buttons – also referred to as attachments – to be fitted to the tooth enamel. While this can worry some people, they make the entire process faster. For some patients, only the use of buttons in Invisalign can yield the desired results.
Invisalign is an excellent choice for numerous common orthodontic problems, particularly if you seek the most discreet way of straightening your smile. This procedure can apply even to difficult malocclusions, making it accessible to more patients. If you're wondering why you might need buttons, read on.
Buttons in Invisalign
Buttons are small square or circular bumps put on your teeth. Your orthodontist will use a similar material as that used for fillings to produce small bumps or dots on your teeth. The orthodontist will try to find a filling that resembles your tooth colour closely.
An orthodontist will place buttons in particular locations, usually in the centre of the tooth. Their shape can be subtly different, to allow for precision in movement, but patients won't need to worry about drilling or shots. Once the orthodontist places the buttons, patients frequently find that their treatment duration changes almost instantly.
Once buttons are added, the aligners will no longer pop in and out as easily. This is because the buttons will make the trays fit more tightly. For numerous patients, inserting and removing the aligners can take longer, and some need the use of a tool (resembling a plastic pick) to aid in taking them out.
Why Buttons in Invisalign are Necessary
Buttons in Invisalign allow your orthodontist to produce teeth movements that might otherwise be impossible with aligners only. If you need a tooth brought above the gum line or rotated, your orthodontist will opt for buttons, which give the aligner trays a spot to apply tooth pressure.
Consequently, they increase the efficiency of aligner trays and enable precise movement. During your consultation, ensure you discuss the attachments and the placement.
If you're concerned about the attachments, remember they're necessary to acquire the desired outcomes in the final teeth positions. Without them, the results might not be ideal or as precise.