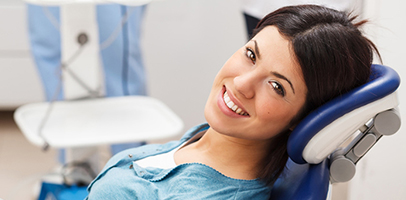 If you've been considering Invisalign to straighten your teeth and perfect your smile, you might be left with just one minor problem… You need to select an Invisalign provider. Perhaps your existing dentist provides Invisalign treatment. However, you aren't certain if it's an orthodontist who should plan your treatment and follow progress instead.
Perhaps your well-meaning friends and co-workers have flooded you with recommendations and you aren't certain how to assess the varying options. Selecting the appropriate Invisalign provider could make the difference between a smooth treatment program and a costly, frustrating experience. If you're currently looking for an Invisalign provider, below is a list of things you should watch for.
Recognise the Distinction between Premier, Premier Elite, and Preferred Providers
The classification of Invisalign providers occurs through the number of completed cases annually. A preferred provider has treated at least 10 cases while a premier provider has treated 50 cases with an average of about 25 cases every six months.
On the other hand, a premier elite provider has treated at least 300 cases. This is on average 50 cases every six months. While the number of completed cases shouldn't be the sole factor when making a decision, experience does matter. Particularly for more complicated cases.
Don't hesitate to inquire about the number of cases the provider has completed personally, along with the overall distinction of the practice.
Request to See Examples Pertinent to Your Case
Almost every Invisalign provider will show you some before and after sets of photos. While it's good to see these shots, ensure the photos relate to your case. For instance, if your case involves an overbite, ask for photos showing before and after bite improvement.
You'll need to be confident that you're in capable hands with a qualified provider who knows precisely what to do in your case. This will help attain your dream smile smoothly and efficiently.
Examine Invisalign Provider Online Reviews
Generally, discontent patients post reviews more frequently than the content ones, making online reviews somewhat tricky. After all, you might not know both sides of the story; perhaps a patient didn't follow their Orthodontist's instruction. Therefore, it's no surprise the outcome wasn't ideal.
That said, if you discover that a certain provider generates negative reviews consistently, this could be an indication that you should steer clear.
You can save considerable time and money if you select the appropriate Invisalign provider. While each provider will have undergone training, they aren't created equal. Therefore, it pays to find the right provider. Book your free consultation to meet an Evolution Orthodontist and begin your Invisalign assessment.