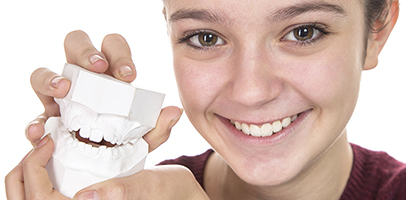 If you or your child has crooked teeth, it's not something that should be ignored. These days, there are options for children, teenagers and adults who have crooked teeth. You might think that straightening teeth is all about looking good, but there are health reasons why teeth should be straightened. In fact, if ignored, misaligned teeth could become a big problem.
Issues Associated with Crooked Teeth
1. Misalignment Can Lead To Jaw Pain
Misaligned teeth can cause jaw pain. Misaligned bites can put extra stress on the temporomandibular joint due to an unbalance. In these cases, pain can become especially noticeable when chewing.
2. Cleaning Is More Difficult
Crooked teeth are much harder to keep clean. When you have crooked teeth, it's harder to move the toothbrush around and get it into all of the small spaces. Furthermore, it can also be a lot harder to floss effectively.
When it's hard to maintain good dental health, gum disease and cavities can occur. These can become worse over time and lead to expensive dental bills and even tooth loss.
3. Loss of Confidence
Feeling confident is important to all of us. As much as caring about our crooked teeth in terms of physical appearance can seem vain, our smile is an important method of communicating, and often one of the first impressions we give to others. Our self image is important and is reflected not only in social situations, but professionally too.
Thankfully, our self-image and confidence can be improved by treating a misaligned bite or teeth with orthodontics.
A Great Smile Is Not Far Away
Even if you're an adult and you've never had your teeth straightened, it's not too late. Today's orthodontic options can help both children and adults get the straight teeth and the smile they want.
To discuss your orthodontic treatment options, book an appointment with Evolution Orthodontics in Blacktown or Dubbo.